Don P. Moyer: Founder of Moyer Law, PC
Helping Families Throughout Rhode Island for 20+ Years
A native of Warwick, Rhode Island, Attorney Don Moyer started practicing divorce and family law more than 20 years ago. He founded Moyer Law, PC in 1996, and is a formidable force for his clients both in and out of the courtroom, applying every available resource to each case to ensure a favorable outcome.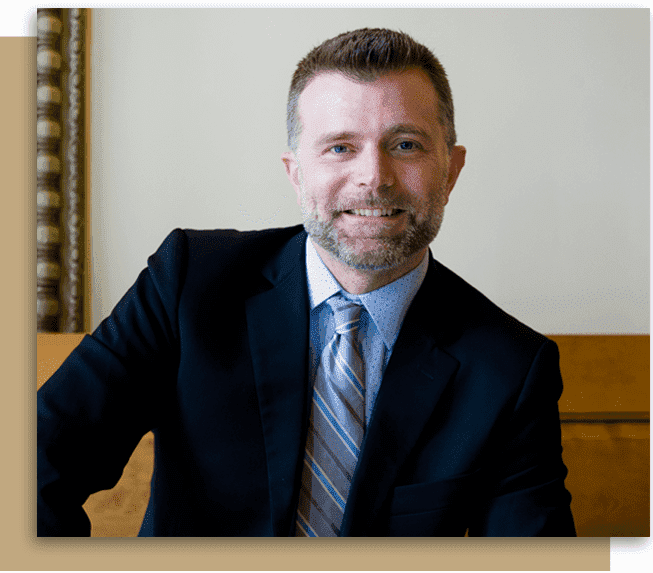 Don is experienced with all types of divorce and family law cases, including adoptions, restraining orders, DCYF cases, interstate issues, military divorce issues, and everything in between. He provides his clients with the information they need to make informed decisions about how to proceed with their divorce, settlement, or custody case.
Background & Education
Don Moyer graduated from the first class of Roger Williams School of Law in Bristol, RI in 1996, and soon thereafter founded Moyer Law, PC. His undergraduate degree in finance is a critical benefit to clients litigating any issues relating to real estate, retirement division, hidden assets, or support.
Don was admitted into the Rhode Island Bar in 1996, the U.S. District Court District of Rhode Island in 1998, and the Mohegan Gaming Disputes Court in 1998. Providing representation exclusively on issues surrounding divorce, child custody, and all other types of family law matters, Don has aggressively and successfully represented clients both in and out of court, through trials and settlement negotiations alike.
Additionally, he served in the US Army, Infantry in various duties, which included serving as a company commander for a drill instructor unit, and spending a year in the Bosnia, Croatia, Hungary region of Europe serving in a special operations unit in the immediate aftermath of the Bosnian conflict in 1996-97.
Don spends his off-time hanging out with his two sons, running as much as possible, and doing as much skydiving as he can.
Areas of Practice
Divorce
Military divorce
Child custody
Child support
Asset division
Restraining orders
DCYF cases
Prenuptial agreements
Paternity issues
Adoption
Education
William James College, Newton, MA, 2019, Certificate in Child and Family Forensics
Roger Williams Univ. School of Law, Bristol, RI, 1996, Juris Doctor
Bryant College, Smithfield, RI, 1992, B.S., Finance
Memberships
Member, RI Family Court Inns of Court
Member, RI Bar Family Law Bench/Bar Committee
Member, America Bar Association Section of Family Law
Member, Association of Family and Conciliation Court
Member and volunteer, Borders Farm Preservation
To request a consultation with Attorney Moyer, please call (401) 305-2934.