Rhode Island Child Custody Attorney
Helping Parents & Their Families for Over 20+ Years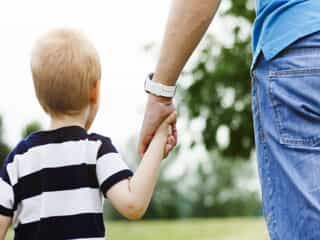 Child custody is one of the most emotional and important issues for parents facing divorce. At Moyer Law, our Rhode Island child custody lawyer is extremely knowledgeable about state laws regarding parenting and custody. Our legal team has successfully represented over one thousand clients in Rhode Island.
"He got me full custody of my child when it felt like the system was 100% against me. Literally changed my life and stood by me when no one else would."
- Sabrina
Our representation extends beyond divorce, and includes other family law actions involving contested and complex child custody cases. We understand that such cases are often highly emotional, which is why we provide strong but sensitive representation to help families quickly reach a favorable resolution.
Call our child custody attorney in Rhode Island at (401) 305-2934. Our firm represents families in Warwick, Providence, and throughout the state.
What Should Be Included in a Parenting Plan?
Attorney Don Moyer and our legal team have extensive experience in developing, preparing, and negotiating parenting agreements. First and foremost, we ensure that these agreements are in the best interests of the child or children, which is the standard that all family law courts will apply. We provide representation in private negotiations and divorce mediation, and also litigate disputes throughout the state.
We assist with all types of child custody issues, including:
Living arrangements
Parental decision-making
Medical care
Financial support
Joint custody
Shared custody
What Is a Good Parenting Plan?
Creating a comprehensive parenting plan allows you to work through many of the situations that will occur throughout the year. Coming up with a plan will help you think about how you want to deal with them. For instance, how will you divide major and minor holidays? Or school breaks or summer vacation?
How will you decide with the other parent the choice of school, doctors, and extracurricular activities? How will decision-making authority for medical issues and emergencies be handled? What will the weekly living arrangement be like? Will you alternate days or weeks, or will one parent have primary custody?
Working with your child custody lawyer, look at a calendar and your work schedule to see what times would work. For example, proposing an alternating-week custody schedule may be unrealistic if you or your former spouse have jobs where travel is required during 40 percent of the month. Mediation is another option.
A well-thought-out and viable parenting plan can help set the proper expectations for all parties involved. It can also provide the tools and framework you need to deal with issues that will inevitably arise. More importantly, it can provide a mechanism to keep your relationship civil and prevent conflicts from getting out of control.
Legal Custody vs. Physical Custody in Rhode Island
In Rhode Island, having legal custody means you have the right to make major decisions regarding your child's upbringing. If you have sole legal custody, you have sole decision-making authority and you don't have to consult with your child's other parent when it comes to issues like health, education, and religion.
However, if you have joint legal custody, then you and your child's other parent will need to set a plan for how major decisions will be made about their upbringing. Physical custody is generally described as possession or physical possession in Rhode Island and refers to which parent is the primary caretaker of the child.
Like legal custody, physical custody can be sole or joint. A parent that has sole physical custody of their child is entitled to child support payments. A parent that does not have sole physical custody, also called the non-custodial parent, can still see their child, though it would be considered visitation, not custody.
Call Moyer Law, PC to Learn More About Your Options
When it comes to child custody, many people don't know where to start. It can be difficult to move beyond the emotions at hand and come to an agreement. Our Rhode Island child custody lawyer at Moyer Law, PC can guide you through it, carefully explaining the process, as well as your rights and options.
Call at (401) 305-2934 to get started on your custody case. You are not alone. Our firm is here to walk you through the process from beginning to end.